Check out this awesome squad! Absolify is a crew of eight awesome individuals (myself included) who believe in the power of sleek design and killer code to make your online presence shine. And we're not just dedicated to crafting digital masterpieces - we're also the type of team who would happily water your plants while you're off on vacay. That's just how we roll!
What I did
UI/UX Design
Web development
Web design
Branding
Front-end development
Back-end development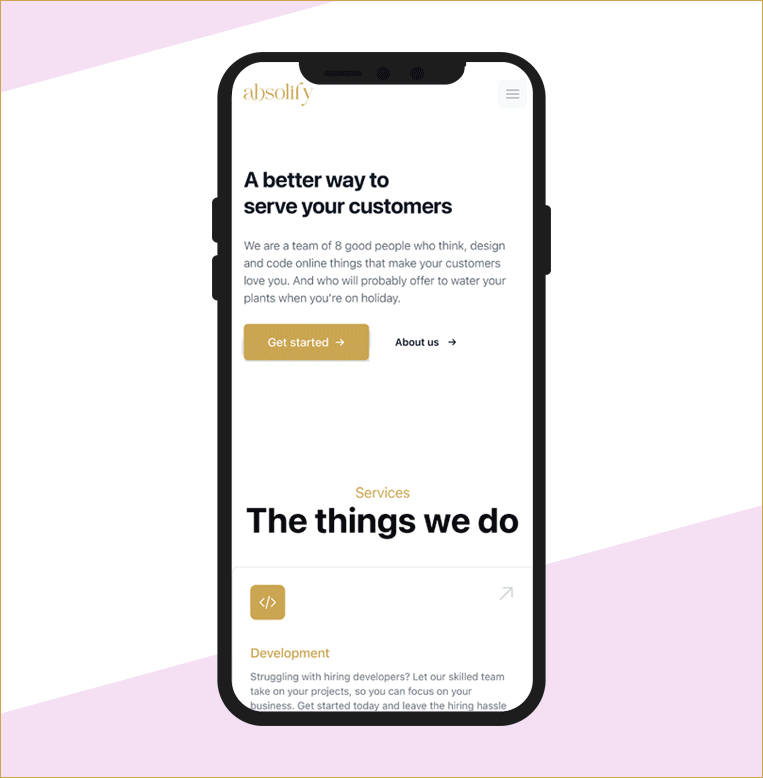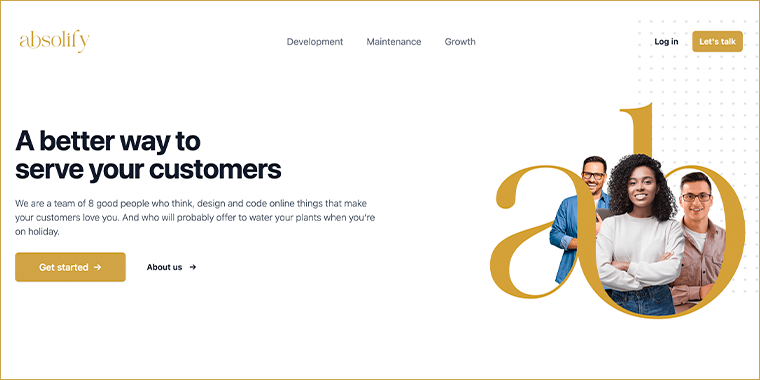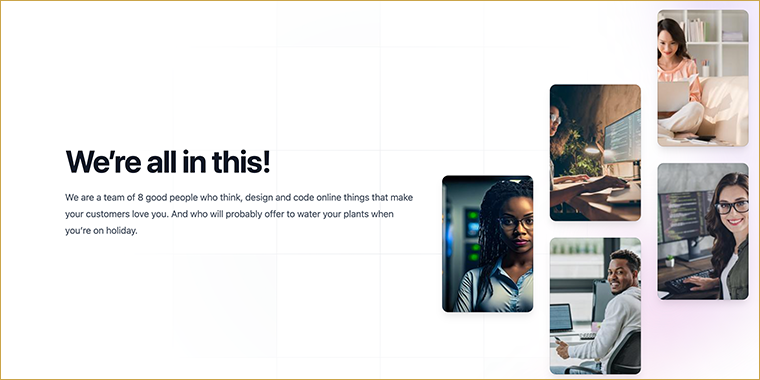 Building Blazing-Fast Websites
The website, which was built with React, Gatsby, and Tailwind, achieved a perfect Pagespeed score and an A grade on GTmetrix for its performance.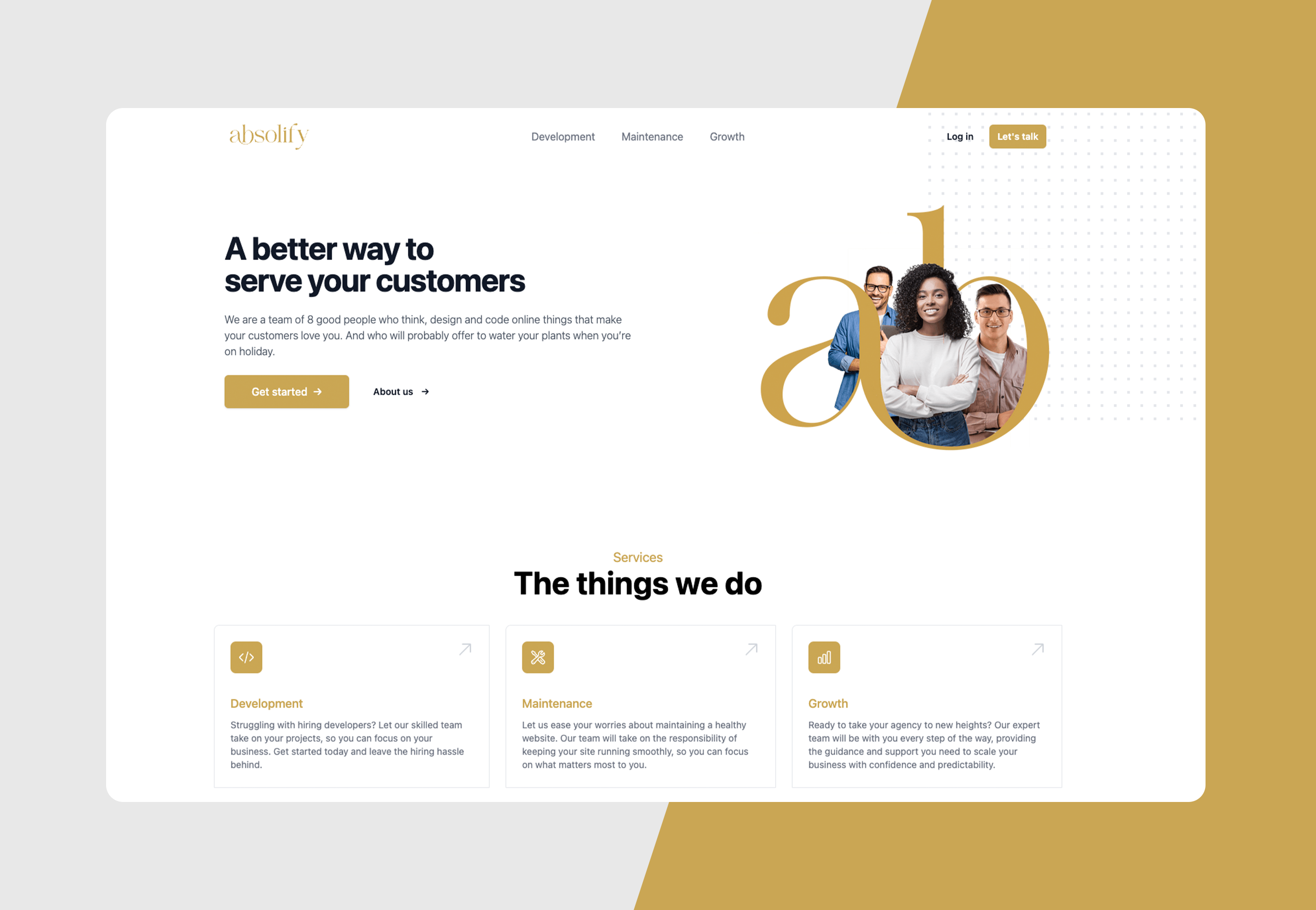 The technologies employed for this project